Over the past two months, I have logged over 2,000 miles in the car. Why do you ask? Well I am glad you did.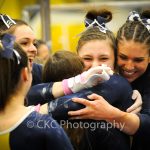 I have been following the Ithaca Gymnastics Team, Bishop Guertin High School Gymnastics Team as well as a member of the Absolute Gymnastics Academy. I do shoot a lot of sports photography, especially in the winter. This keeps me fresh in my photography.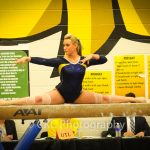 Sports also allows me to use my creativity to capture the moments that mean the most to these ladies. Even more important, I get to capture memories for the parents, some who cannot be there in person due to travel distance.
Ithaca College has gymnasts from all over the country and it is awesome to get the emails from parents thanking CKC Photography for helping them celebrate their daughters' experiences. This season, three of these ladies have qualified to compete as individuals in the National Collegiate Gymnastics Association Championship on April 1 at the University of Wisconsin-Stout.
Yes CKC Photography will be there!
One Bishop Guertin High School gymnast finished first all around in the state of New Hampshire as a sophomore. This young lady traveled to Woods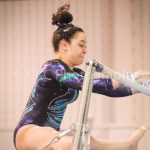 tock, CT to compete in her high school regional meet.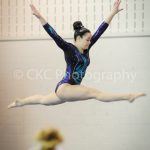 CKC Photography was there.
As if that wasn't enough, this same gymnast is competing for Absolute Gymnastics Academy in Tyngsboro, Massachusetts. On March 18th, she traveled to Shrewsbury High School and competed in the  state meet, where she qualified for her regionals, as a level 9.
On to Springfield, Massachusetts on April 7th for her regional meet. It remains to be seen if she will qualify as one of the best in the eastern part of the United States.
If she qualifies, she will be traveling to Battle Creek, MI. Oh, you bet, CKC Photography will be there as well. Although the trips to Wisconsin and Michigan will be by plane…
Check out our Facebook page or hop over to our "Image Gallery" page to view some of the photos taken over the past two months.